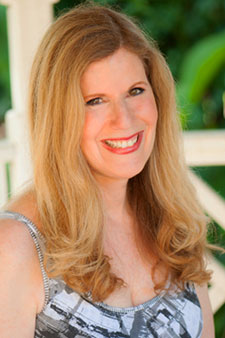 Debra Holtzman, J.D., M.A.

Debra is a nationally renowned child safety and health expert, speaker, baby educator, crisis manager, expert witness, mediator, and a specialist on the subjects of injury prevention, healthy living, toxic chemicals, child passenger safety, sports safety, nursery equipment, technology products, travel, food safety, healthy cooking,  pet safety and more.  She has been helping families for over two decades.
Debra holds a B.A. in communications from the State University of New York at Albany, an M.A. in occupational health and safety from New York University (OSHA), and a J.D. from St. John's University School of Law, where she graduated in the top ten percent of her class.  As well as practicing law,  Debra has worked as a industrial safety and health consultant and inspected numerous plants and factories for hazardous working conditions, dangerous equipment and unsafe practices.
Her books, The Safe Baby: A Do-It-Yourself Guide to Home Safety and Healthy Living (Sentient Publications, third edition, 2018; 2nd edition, 2009; and 1st edition, 2004) and The Panic-Proof Parent (McGraw-Hill, 2000),  have received rave reviews and endorsements by leading parenting authorities and safety and health organizations. The Safe Baby won the National Parenting Publications' Gold Award, one of the country's most authoritative consumer-awards recognizing the best in children's and parenting resources.
Debra served as a Subject Matter Expert for American Red Cross, Advanced Child Care Online-Training Course and Handbook (StayWell Publishing, April, 2014). She also served as Subject Matter Expert in the development of the most recent version of the American Red Cross' Babysitting Basics course (released in April, 2013). She was responsible for thoroughly revising the course materials (including an online learning course, a participant handbook and videos.)
Debra co-wrote the script for the nationally distributed video program,  Safety Starts at Home: The Essential Childproofing Guide (InJoy Videos. 2012).  She also was the Content Consultant for Scholastic Books, Rookie Read-About Safety, 2012 children's book series:  Internet Safety; Bicycle Safety; Back-to-School Safety; Fire Safety; Never Go Anywhere With A Stranger; Car Safety
Debra has been a guest on hundreds of radio and television shows around the world, including NBC's Today Show, ABC World News, Weekend Today, Dateline NBC, CNBC, Asia Market Watch, MSNBC, John Walsh Show, WGN Superstation, The Daily Buzz, Washington Post Radio, "You, The Owner's Manual" hosted by Dr. Michael Roizen (who was regularly featured on the Oprah Show), Associated Press Radio, NPR, Bloomberg News, and Martha Stewart Living Radio. Debra also appeared weekly on the popular Discovery Health TV series, Make Room for Baby.  She has been quoted in Dr. OZ, The Good Life,  CNN, Parents Magazine, People, Newsweek, Parenting,  Fit Pregnancy, USA Weekend Magazine, Star, Us Weekly, First For Women, Woman's World, This Old House, Family Circle, Boston Globe, Chicago Tribune, Chicago Sun-Times,  New York Times, Washington Times, Toronto Star, and Washington Post.
Debra was chosen an "Everyday Hero" by Reader's Digest, and was named a "Woman Making a Difference" by Family Circle Magazine.  She is also a former Mrs. Florida 1995.  Debra was recently voted Best Parenting Expert.
She was the Honorary Co-Chair of the Florida Safe Kids coalition and teaches infant and toddler safety and CPR classes.  She is a certified child passenger safety technician and an American Heart BLS CPR/AED instructor.
Debra is married to Robert, and they have two beautiful children.
Tip of the Month
Buy From Local Growers
-- In this way you avoid buying food shipped over long distances or stored over long periods of time and there is accountability for the manner in which it was produced. It also provides tremendous support to the local farmers. Moreover, it can often mean lower prices, too! You can also grow your own chemical-free produce right in your own backyard, (or even in a container), which can be a fun family activity.